Did you know?
Mobile customers use voice as a primary communication channel
Millions of calls fail to be completed every single day
Calls per month for each user cannot be completed because of lack of credit or availability
Why choose iCarrier Voice?
The all-powerful customer data engine that empowers carriers to:
Leverage voice as a primary commercial channel
Monetize millions of failed call completion attempts
Create millions of product upselling and cross-selling entry points
What does iCarrier Voice do?
Drives mass automation of voice channel sales using AI and deep predictive analytics
Intercepts failed call attempts to deliver in-line personalized offers via voice channels. These include financed calls, voice top-ups, sponsored calls, voice-to-text, call collect, and more
Provides a seamless subscriber experience by connecting the call and efficiently monetizes millions of voice calls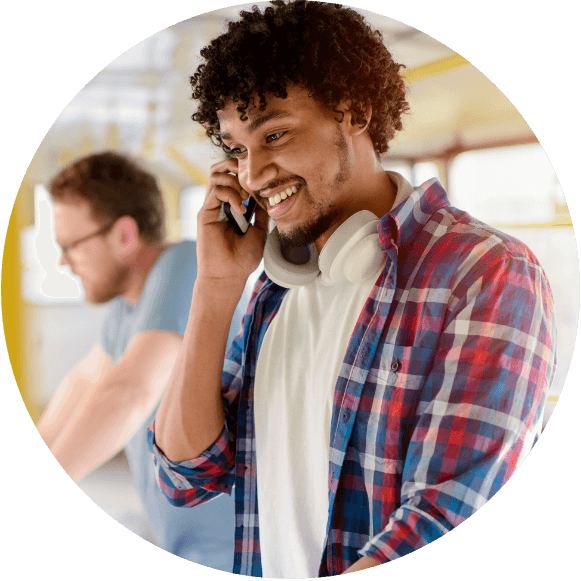 How does iCarrier Voice work?
Call interception
Implements real-time event detection technology to intercept voice events
Voice recognition and AI
Leverages voice recognition and AI to offer the right product in-line
On-the-spot activation
Instantly activates the service chosen by the customer in-line
Client Success
Monetizing millions of calls per month
This North American mobile carrier uses iCarrier Voice to maximize its voice-related business lines.
Before integrating iCarrier Voice, the client reported that millions of calls failed to be completed every day on their core network. The result was that these calls weren't monetized and the customer experience wasn't optimized.
The company has drastically reduced instances of failed calls.
Through iCarrier Voice, it offers its customers a personalized real-time solution from a range of options, including financed voice bundle, call collect, sponsored calls, or voice-to-text. iCarrier Voice's use of AI and machine learning technologies are specifically designed for mobile carriers. It intercepts failed calls, leverages deep customer analytics, and produces a hyper-personalized offer in the moment, in line with the user's profile.
The key numbers
Personalized offers made on calls for 80% of the prepaid user base per month
Over 30% of the user base convert with at least one successful transaction per month
50% of airtime credit and digital top-ups distributed through the voice channel
iCarrier Voice Brochure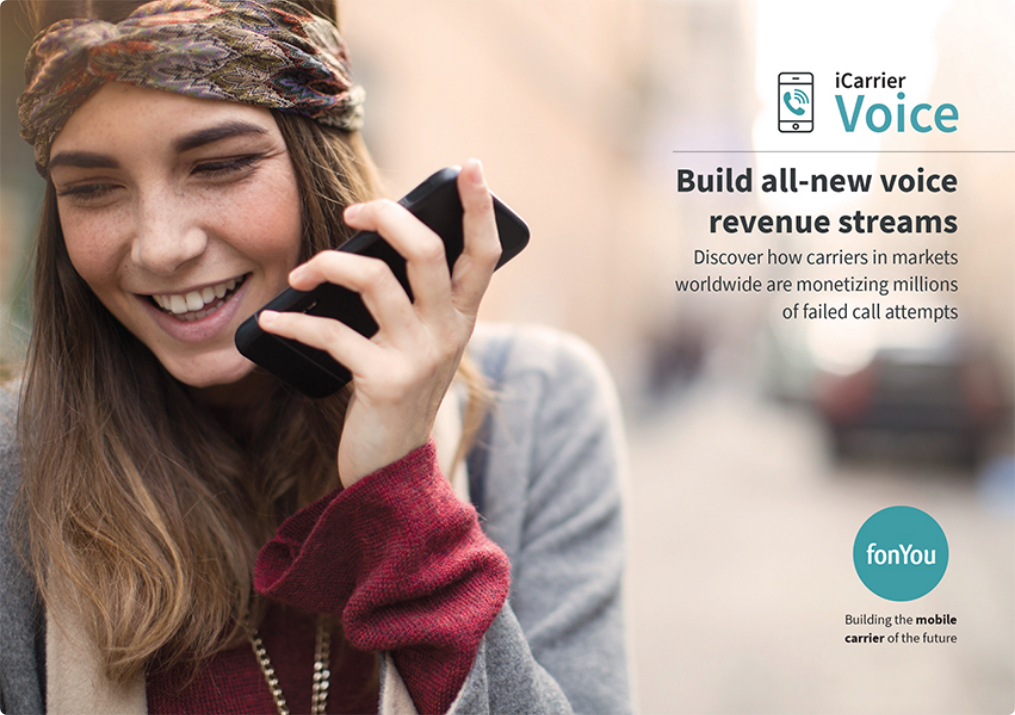 Download our brochure to find out more
Fill out the form and receive everything you need on how to unleash all-new voice revenue streams, including use cases, technology, insights, and best practices to efficiently monetize millions of voice calls.